Data Storage Products

Filers

FAS2240-4S-REF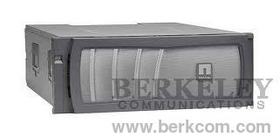 More Images
NetApp FAS2240-4S Filer Base System - Refurbished

Price:

| | | |
| --- | --- | --- |
| Brand: | | NetApp |
| Condition: | | Refurbished |
| Itemcode: | | FAS2240-4S-REF |
| Warranty: | | 5 Year Next Business Day |
Description:
Introducing the FAS2240 System
For demanding workloads, without the demanding price.
NetApp's FAS2240 Series unifies Management Console deployment, data protocol solution and strategic virtualization with simplicity, efficiency, and affordability.
NetApp's OnCommand System Manager tool enables rapid deployment of storage system within minutes, saving time and preventing errors. Consolidate virtual environments with multiple workloads and Windows applications. Simplify storage tasks suchs as creating volumes, LUNS, qtrees, shares and exports. Expand capacity and add functionality all while protecting your storage investment. Cut storage costs by up to 50% with industry-leading efficiency features such as deduplication and thin provisioning.
Specifications:
FAS2240-4(Single Controller)

Maximum Raw Capacity1

432TB
Max. Number of Internal Disk Drives

24
Max. Number of Expansion Disk Drives

120
Max. Number of Total Disk Drives (Internal + External)

144
Max. Drives per Back-End (Disk) FC Loop

1Requires Data ONTAP 8.0.2 (if running 7.3.2 or later, 16TB is the max aggregate size)


Onboard I/O
Onboard Fibre Channel Ports (target or initiator)

0
Onboard GbE Ports

4
Onboard SAS Ports

2
Modular I/O Slots

1
Dual-Port 8/4/2Gb FC Disk Adapter (max.)

1
Dual-Port 10GbE Ethernet Adapter
Software
OS Version

Data ONTAP
Operating Systems Supported

Windows® 2000, Windows Server® 2003, Windows XP, Linux®, Sun Solaris, AIX, HP-UX, Mac® OS, VMware® ESX
Standard Software

Data ONTAP Essentials:
Efficiency: FlexVol®, deduplication, and thin provisioning
Availability: Multipath I/O, SyncMirror, MultiStore®, and MetroCluster™
Data Protection: RAID-DP, Snapshot, and Open Systems SnapVault®
Performance: FlexCache® and FlexShare®


Management: System Manager, Operations Manager, Protection Manager, Provisioning Manager
Extended-Value Software (Licensed)

SnapManager® Suite: Application and virtual machine aware backup, recovery, and cloning (for Oracle®, Exchange, SharePoint®, SQL® Server, SAP®, Virtual Infrastructure, and Hyper-V™)
SnapRestore®: Fast restore of Snapshot copies in seconds
SnapMirror®: Simple, efficient, and flexible disaster recovery
FlexClone®: Instant virtual copies of databases or virtual machines
SnapVault: Disk-to-disk backup software for complete backups and online archives to primary or secondary storage in minutes instead of hours or days
Insight Balance for NetApp: Advanced analytics for physical and virtual environments
Complete Bundle: All of the Extended-Value Software in a single bundle for all-inclusive convenience
Storage Specifications
Disk Shelves Supported (Fibre Channel, SATA, SAS)

DS14mk4 FC, DS14mk2 FC (only supported in Data ONTAP 8.1 with ESH4 shelf module), DS14mk2AT
Each w/14 low-profile slots for FC and SATA disk drives

DS4243
With 24 slots for SAS or SATA disk drives
Disk Drive Support

Disks Supported on New Configurations
FAS2240-4


Internal SATA: 1TB, 2TB, 3TB disks
External FC: 300GB, 450GB, 600GB
External SATA: 500GB, 1TB, 2TB, 3TB disks


Disks Supported for Legacy (Controller Upgrade) Configurations (provided they are not beyond their end-of-support date)

FC: 36GB, 72GB, 144GB, 300GB disks

SATA: 250GB, 320GB, 500GB, 750GB, 1TB disks



Disk Shelf Support

Shelves Supported on New Configurations




Embedded Switched Hub4 (ESH4)




AT-FCX

IOM3

IOM6



Internal Disk Drive Storage Interface

Serial-Attached SCSI (SAS)
Disk Drive Storage Shelf Interface

Fibre Channel-Arbitrated Loop (FC-AL) (FAS2020 and FAS2050)




Serial-Attached SCSI (SAS) and Fibre Channel-Arbitrated Loop (FC-AL) (FAS2040)

Serial-Attached SCSI (SAS) (FAS2240 with optional FC adapter for FC-AL storage connection)

Power Supply/Cooling Fans

Dual, redundant, hot-pluggable, integrated power supply/fan assemblies (220V/110V)
AC Power/Max. Current

100 to 120VAC/3.95A; 200 to 240VAC/1.9A
Thermal Rating

1,167 Btu/hr (fully loaded shelf)
Operating Acoustic Noise

58 dBA sound pressure (LpA) @ normal operating conditions (at 23°C and at sea level)
Dimensions (height/width/depth)

3 EIA U (5.25", 13.3 cm)/19" IEC rack-compliant (17.6", 44.7 cm)/20" (50.85 cm)
Weight

77 lbs (35 kg) fully loaded
System Specifications
AC Power/Current (line voltage for standalone systems dependent on local power distribution; system cabinets are 200 to 240VAC only)

88 to 264VAC, 9 to 4.5A, 50/60Hz

Weight (fully loaded)

107.1 lbs (48.6 kg), HA with 24 disks

Height
Width

19" IEC rack-compliant (17.6", 44.9 cm)

Depth
Operating Temperature, Altitude, and Relative Humidity

°C to 40°C (50°F to 104°F); at = 3,000 m (at = 10,000') elevation; 20% to 80% relative humidity, noncondensing

Nonoperating Temperature and Relative Humidity

-40°C to 70°C (-40°F to 158°F); at = 12,192 m (at= 40,000') typical of unconditioned airplane cargo bay, 8% to 80% relative humidity, noncondensing, in original container

Operating Acoustic Noise

FAS22400-2

Declared sound power (LwAd) per ISO 9296: 6.9 Bel
Sound pressure (LpAm) (bystander positions): 51.0 dB

Min. Cabinet Clearances for Airflow

25.4 cm (10 in) in front, 30.5 cm (12 in) in rear

Min. Cabinet Clearances for Service

76.2 cm (30 in) in front, 76.2 cm (30 in) in rear

Compliance
Safety/Emissions/Immunity
Safety: EN 60950, CE, CSA 60950, UL 60950, CB IEC60950-1 (all national deviations), EN60825-1, GOST-R, BSMI CNS14336, CCC GB 4943-2001, SABS, S Resolution 92-98


Emissions/Immunity: FCC Part 15 Class A, ICES-003, CE, MIC, VCCI, AS/NZS CISPR 22, EN55022, EN55024, EC61000-3-2, IEC61000-3-3, CoC (South Africa), BSMI, KN22 EN61000-4-2, EN61000-4-3, EN61000-4-4, EN61000-4-5, EN61000-4-6, EN61000-4-11, KN24, CISPR 24
System Technical Highlights
SAN Protocol Support

Fibre Channel Protocol (FCP) for SCSI (4/2/1Gb); fabric-attached and direct-attached; IP SAN (iSCSI)
Network Protocol Support

NFS V2/V3/V4 over UDP or TCP, PCNFSD V1/V2 for (PC) NFS client authentication, Microsoft® CIFS, HTTP 1.0, HTTP 1.1 virtual hosts
LUNs

Up to 1,024
FlexVol® Volumes

Up to 200 per controller on FAS2020 and FAS2040; up to 500 per controller on FAS2050 and FAS2240
Snapshot™ Copies

Up to 51,000 per controller on FAS2020 and FAS2040; up to 127,000 per controller on FAS2050 and FAS2240
Number of Supported Hosts

Up to 2 ports per controller configured as front-end (host) connectivity ports Up to 4 directly connected servers per active-active configuration Connected hosts per HA pair:

Up to 24 SAN connected servers on FAS2020
Up to 32 SAN connected servers on FAS2050
Up to 128 SAN connected servers on FAS2040 and FAS2240
Supported Configurations

Controller Hardware Configurations

Single controller, active-active or active-passive controllers in an HA pair




Back-End (Disk) Configurations




Best practice: Dual-path with standalone and multipath HA storage (MP-HA) for HA pairs




Supported: Single path with standalone or HA pairs




Supported: Single path with standalone or HA pairs

FAS2020 and FAS2050 in Data ONTAP® 7.3.x
FAS2040 in Data ONTAP 7.3.2+, Data ONTAP 8.0, Data ONTAP 8.1
FAS2240 in Data ONTAP 8.1



Operating in Cluster-Mode




FAS2040 in Data ONTAP 8.0 and Data ONTAP 8.1
FAS2240 in Data ONTAP 8.1
Reliability

Redundant hot-swappable controllers, cooling fans, and power supplies
Management

Full-duplex 10/100 Base-T Ethernet onboard console, diagnostic LED, Maintenance Center, SNMP, telnet, SSH, HTTP, Web (SSL), host scripting, e-mail alerts
Security

Virus protection, SecureAdmin™, IPSec, CHAP authentication, role-based access control (RBAC)
Maximum RAID Group and Aggregate Sizes

Maximum RAID Group Sizes

RAID 6 (RAID-DP®)
FC: 28 (26 data disks plus 2 parity disks)
SATA: 20 (18 data disks plus 2 parity disks)
RAID 4
FC: 14 (13 data disks plus 1 parity disk)
SATA: 7 (6 data disks plus 1 parity disk)
RAID 6 + RAID 1 or RAID 4 + RAID 1 (SyncMirror®)
Volume/Aggregate

Maximum aggregate: 60TB raw, 54TB usable
Maximum usable volume size: 53.7TB usable


(no Snapshot copy reserve in either case)
All related part numbers for this product:
FAS2240-4S
Compatibility:
For questions about the compatibility of this product please
contact us.