Advanced Replacement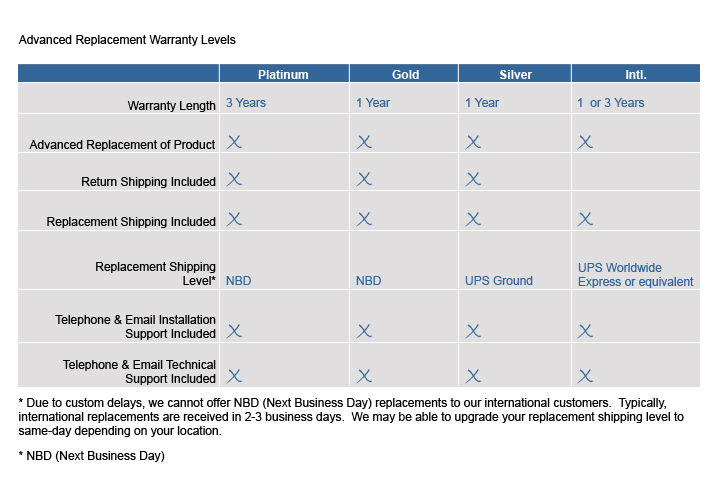 Refund & Credit Warranty

Some items cannot be replaced in which case we will provide the customer with their choice of credit or a full refund.

AS-IS

Some items are sold 'AS-IS' and the above warranties are not available. We will not credit or refund these items under any circumstances. Inspection of such items is available prior to purchase. Please contact us prior to purchase to arrange an inspection.