NetApp Products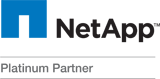 Berkeley Communications is a NetApp Platinum Partner. NetApp, founded in 1992, manufactures innovative storage and data management products for businesses to store, manage, protect, and retain their data, while also being able to simplify processes and reduce operational costs.
Berkeley Communications offers the complete line of new and legacy NetApp storage products and solutions.
If you are searching for a specific NetApp product and do not see it listed in our store, please contact our
sales team
for more information.
All NetApp products:

Featured NetApp products:
NetApp products by category: