Data Storage Products

Software

SW-2240-SNAPMANAGER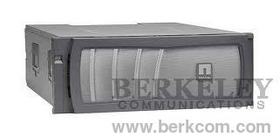 More Images
NetApp SW-2240-SNAPMANAGER SnapManager Application Integration for the FAS2240 Filer - New

Price:

| | | |
| --- | --- | --- |
| Brand: | | NetApp |
| Condition: | | New |
| Itemcode: | | SW-2240-SNAPMANAGER |
| Warranty: | | |
Description:
SnapManager
Backup. Restore. Recover, Simplify.
SnapManager® for Virtual Infrastructure works with VMware vCenter, automating and simplifying management of backup and restore operations. Your VMware administrators now have an easy-to-use management tool to create application-consistent backups for their virtual machines. Additionally, they can instantly recover a datastore, VM, vmdk, or an individual file within a VM guest.
Eliminate backup windows via near-instantaneous, application-consistent, Snapshot™ copies. Automate and simplify backup management for your VMware® environments. Restore datastores, VMs, vmdks, or guest OS files rapidly in the event of failure. Enable VMware administrators to manage backup and recovery.
Enhance your disaster recovery operations: SnapManager for Virtual Infrastructure can be used to trigger SnapMirror® updates upon backup completion, enabling your latest backup copies to reside at a secondary site.
All related part numbers for this product:
SW-2240-SNAPMANAGER
Compatibility:
For questions about the compatibility of this product please
contact us.