Data Storage Products

Software

SW-2240A-SNAPVAULT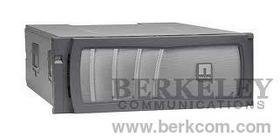 More Images
NetApp SW-2240A-SNAPVAULT SnapVault Backup Solution for the FAS2240A - New

Price:

| | | |
| --- | --- | --- |
| Brand: | | NetApp |
| Condition: | | New |
| Itemcode: | | SW-2240A-SNAPVAULT |
| Warranty: | | |
Description:



SNAPVAULT




Faster more reliable backup. Simplified Management.




Backup and recovery technology is a key element of integrated data protection—one of NetApp's eight key purchasing criteria for enabling a flexible and efficient shared IT infrastructure.




SnapVault® is a flagship D2D backup solution that safeguards NetApp® data and Snapshot® copies for reliable, low-overhead D2D backup.


faster and more cost effectively, leveraging block-level incremental replication

SnapVault protects data at the block level–copying only the data blocks that have changed since the last backup, not entire files. This means that you can take more frequent backups during the day. And it reduces the storage footprint because no redundant data is moved or stored.




NetApp SnapVault changes the backup paradigm, enabling you to better adapt to data growth and virtualization, and to streamline management of terabytes to petabytes of data. SnapVault D2D backups take place directly between NetApp systems, minimizing the need for external infrastructure and appliances.
All related part numbers for this product:
SW-2240A-SNAPVAULT
Compatibility:
For questions about the compatibility of this product please
contact us.